Indian Trash The Dress
Indian Trash The Dress – Engagement
It must be said that this magical and still relative new trend called Trash The Dress, keeps on growing year by year. In this case, for example, we should actually talk about an Engagement Underwater Photo shoot, instead of a real underwater trash the dress.
Sonam and Vidush are both from India and live in San Francisco, where they got engaged few months ago. Their wedding will be celebrated in India at the end of the year.
Before that, they thought it would be nice to relax a little bit in some exotic place. What's better than spending a week in Mexico to celebrate their engagement? And – even better – being surrounded by a small group of friends?
But Sonam, who is an extremely active young woman, wished even more. She wished something which would be original and unique at the same time. Something which could unusually record a memorable event like their engagement.
It was like a sparkle!
She googled a little bit and stumbled upon some wonderful underwater images, that she immediately fell in love with. They were so intriguing and eye catching…  It was like a sparkle! She had to know more. In few minutes, she realized those images were something which could barely have been taken somewhere else than in Mexico. At least if one wishes to achieve the same level of water transparency, which can be solely obtained in the crystal clear water of a cenote.
The decision was taken. She and Vidush would join an underwater photo shoot.
A few days after that, we have had the pleasure of being chosen to celebrate, underwater, their engagement.
Her only concern was represented by her swimming skills. Would it be difficult?
Would she be able to do it?
Well! Obviously swimming is a "condition sin qua non" to join our sessions.
Nevertheless, each time more and more couples, who are not too talented swimmers, keep on surprising us with their performances.
That's what happened with Sonam (Vidush was anyway a good swimmer !). Here are some of the day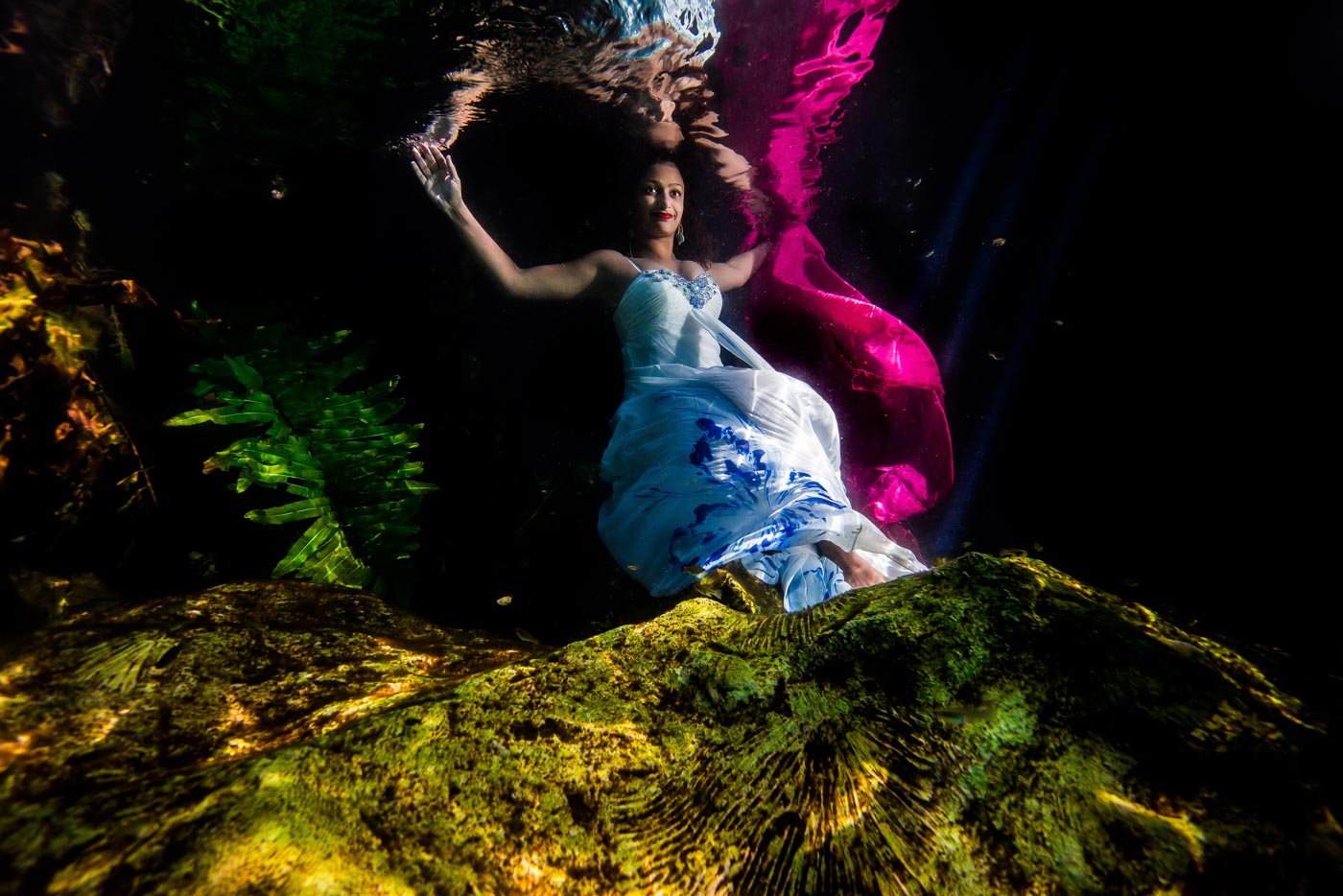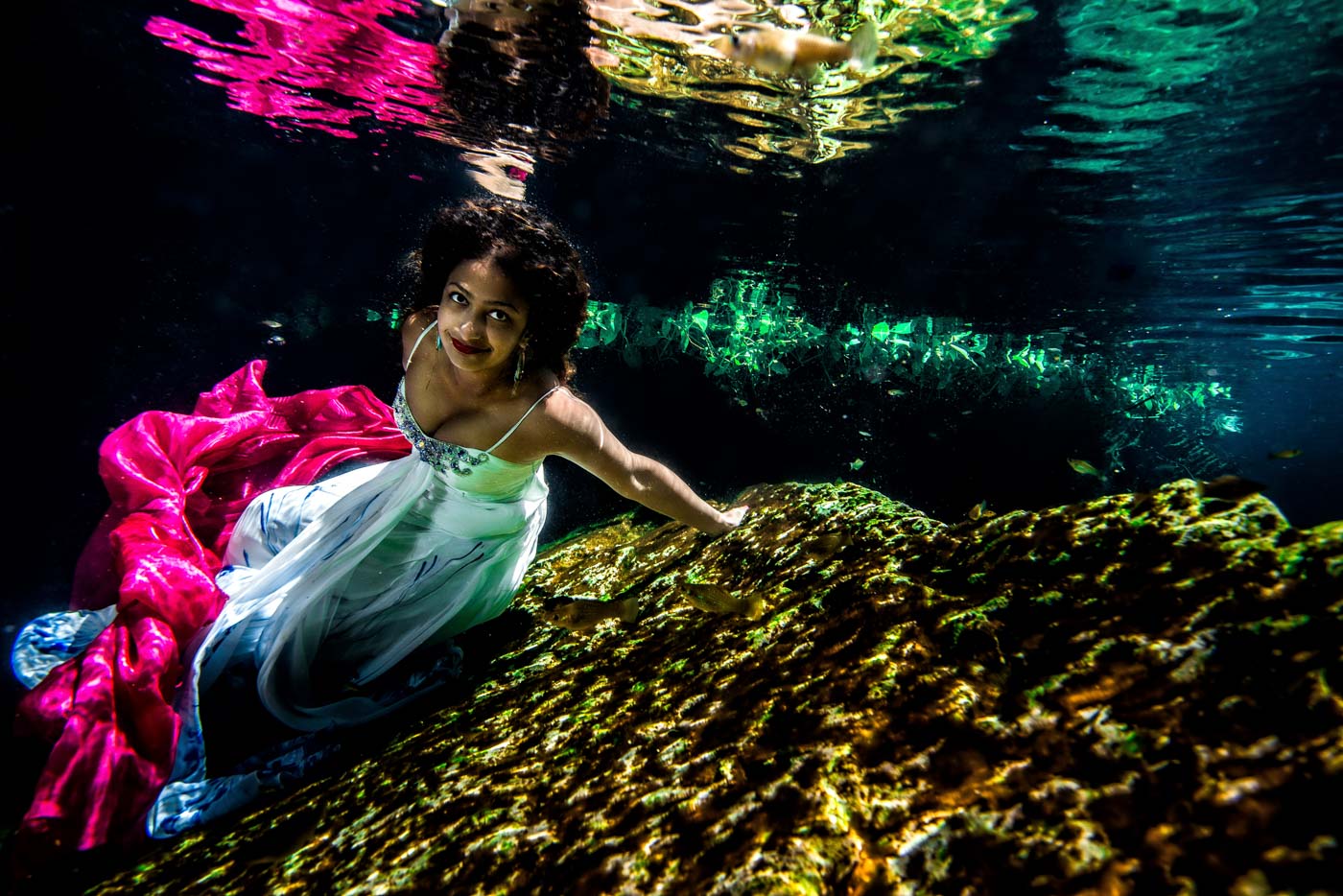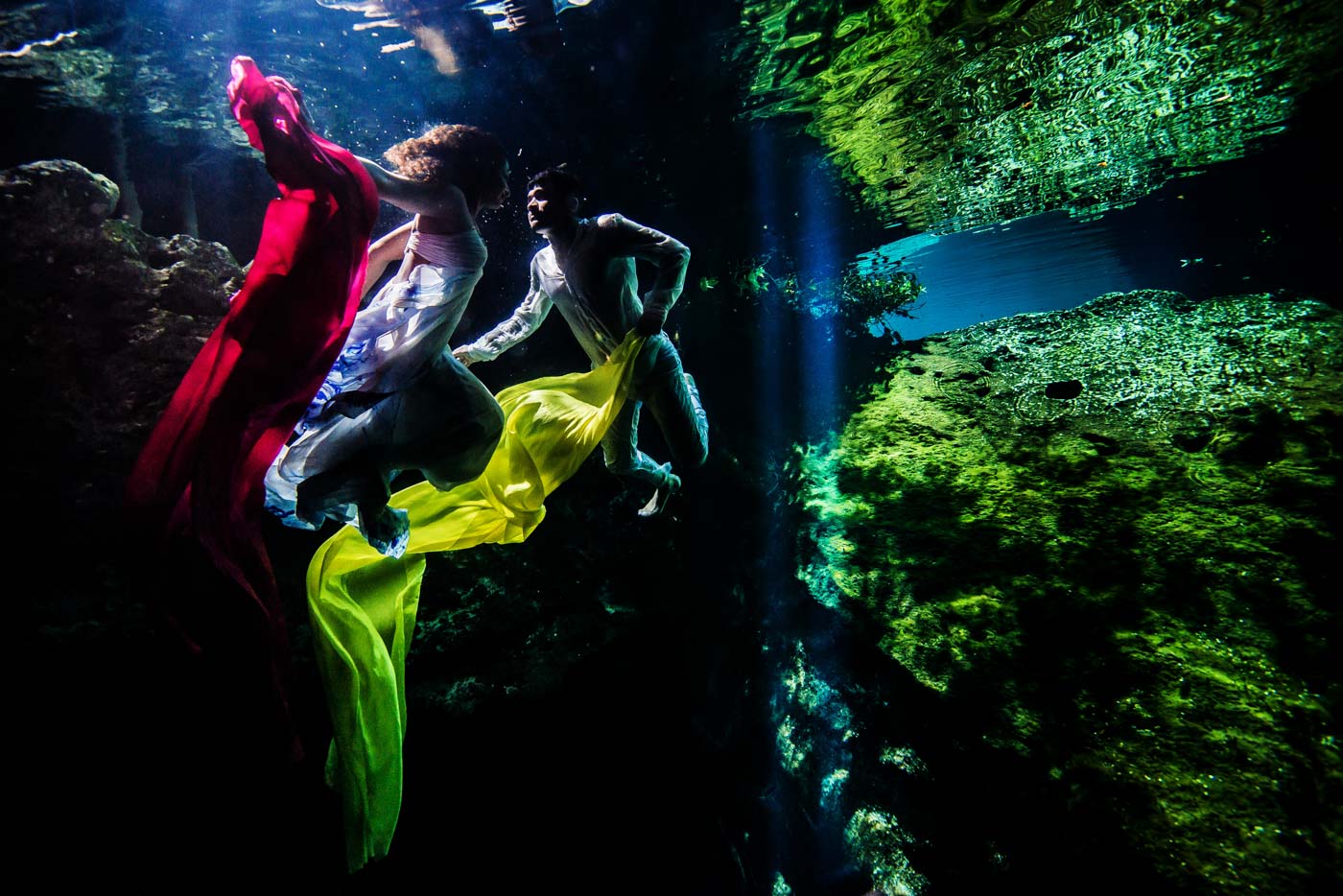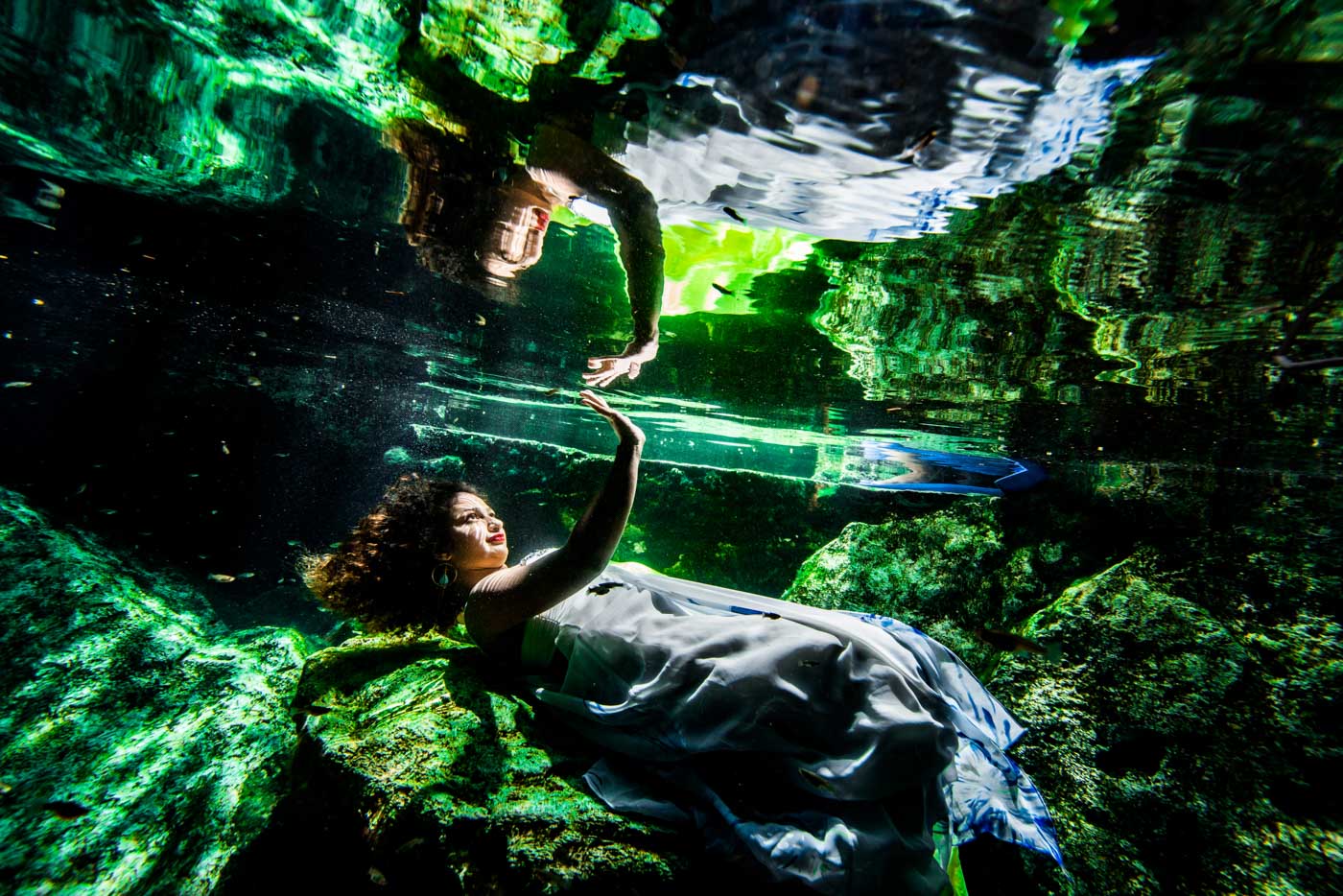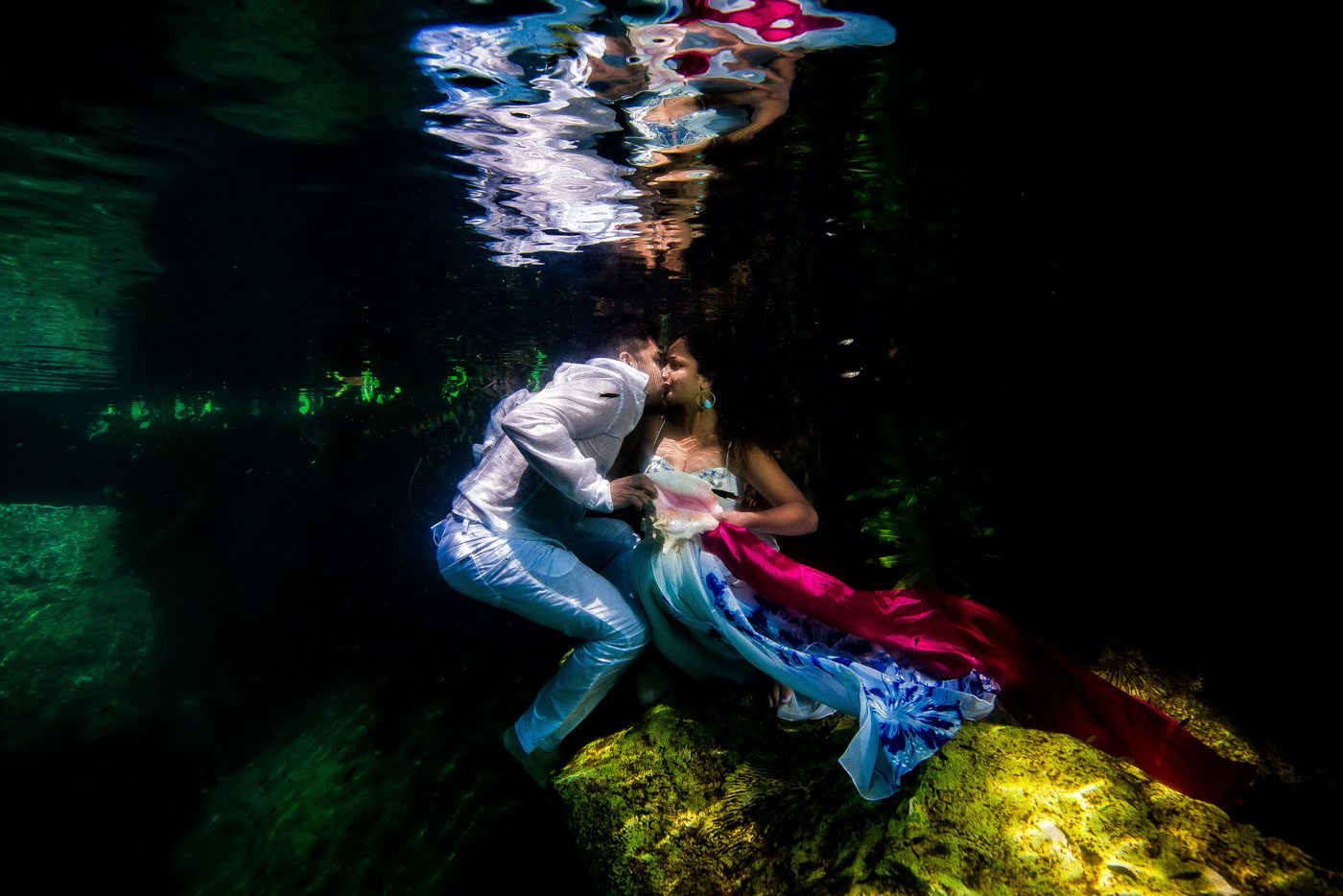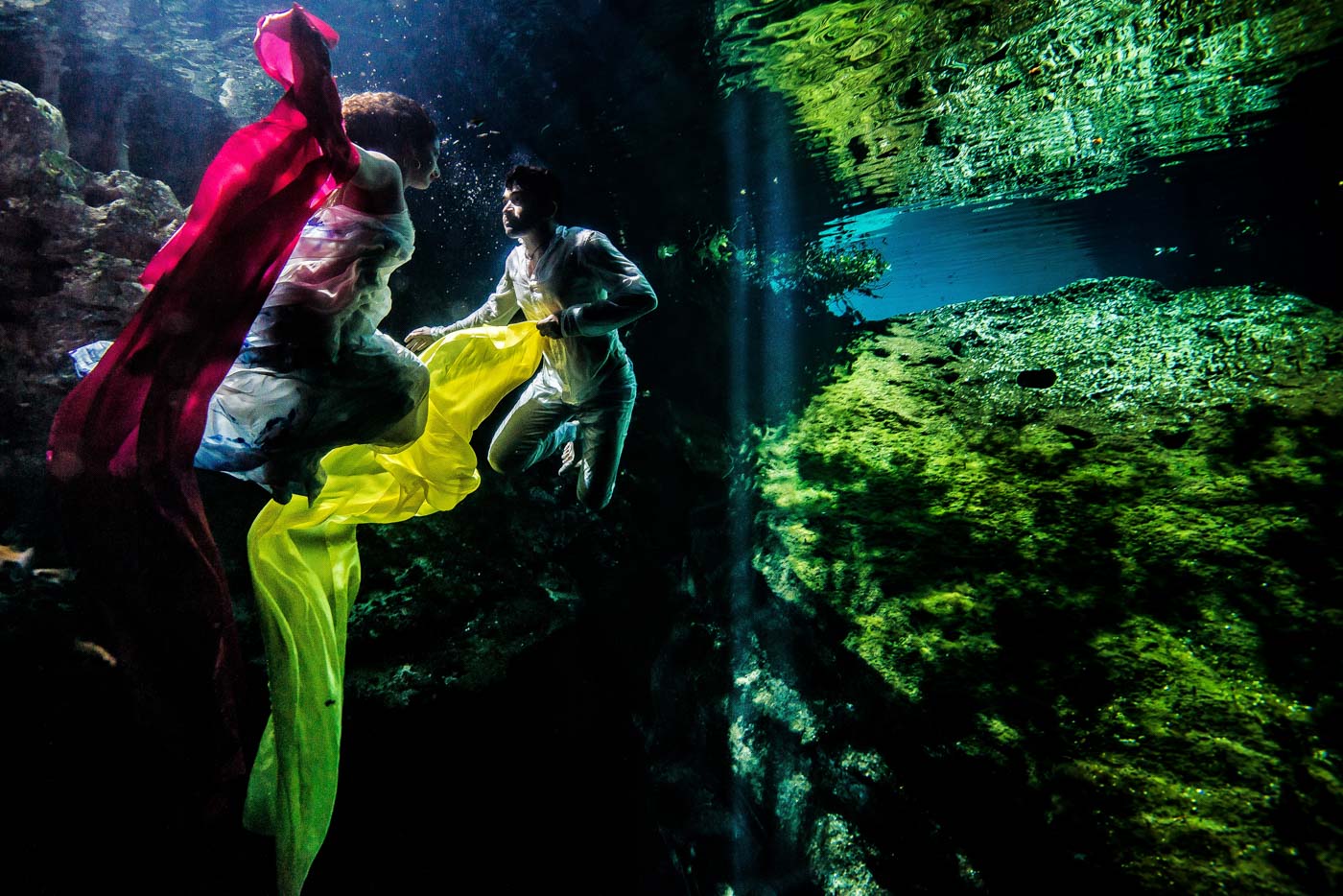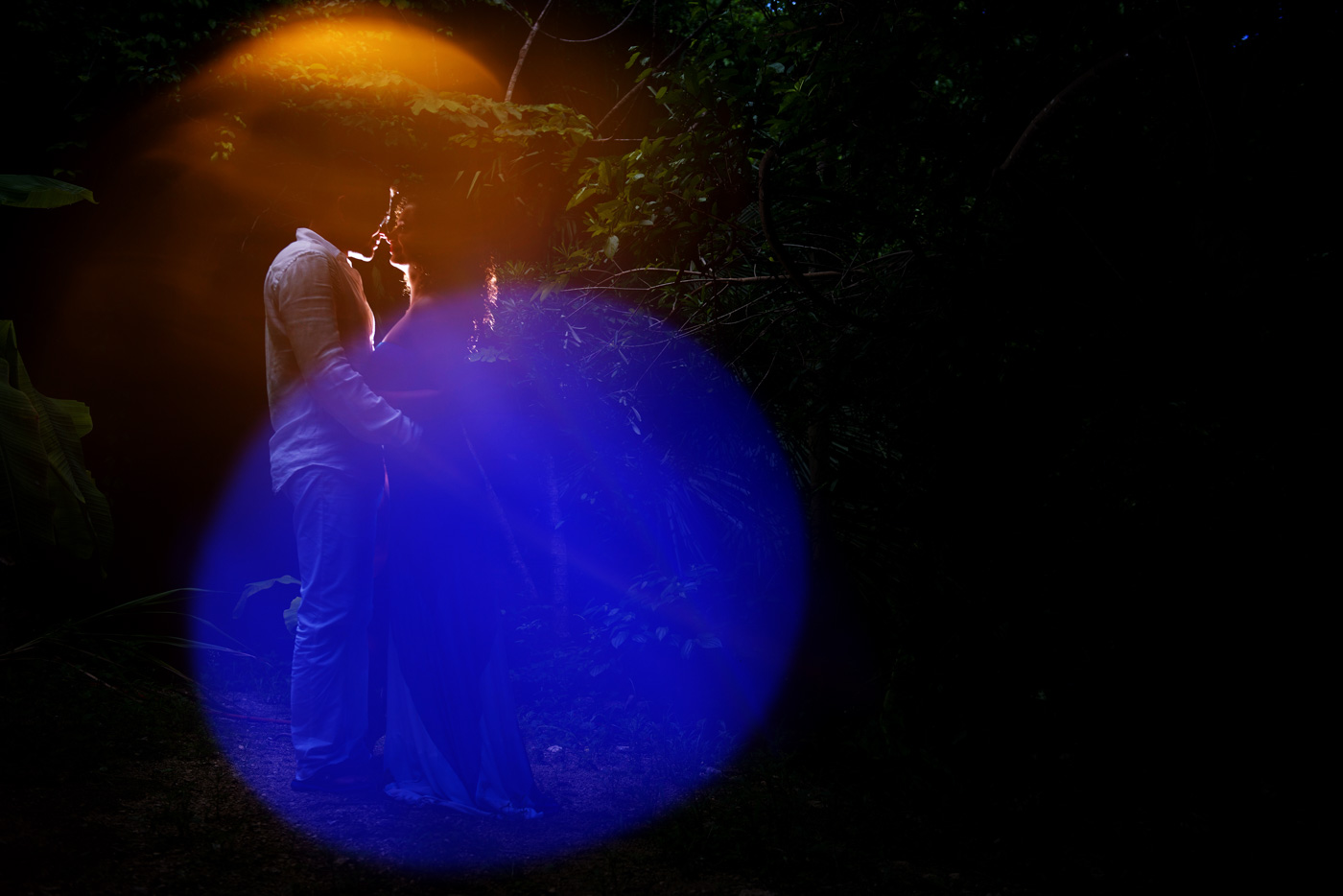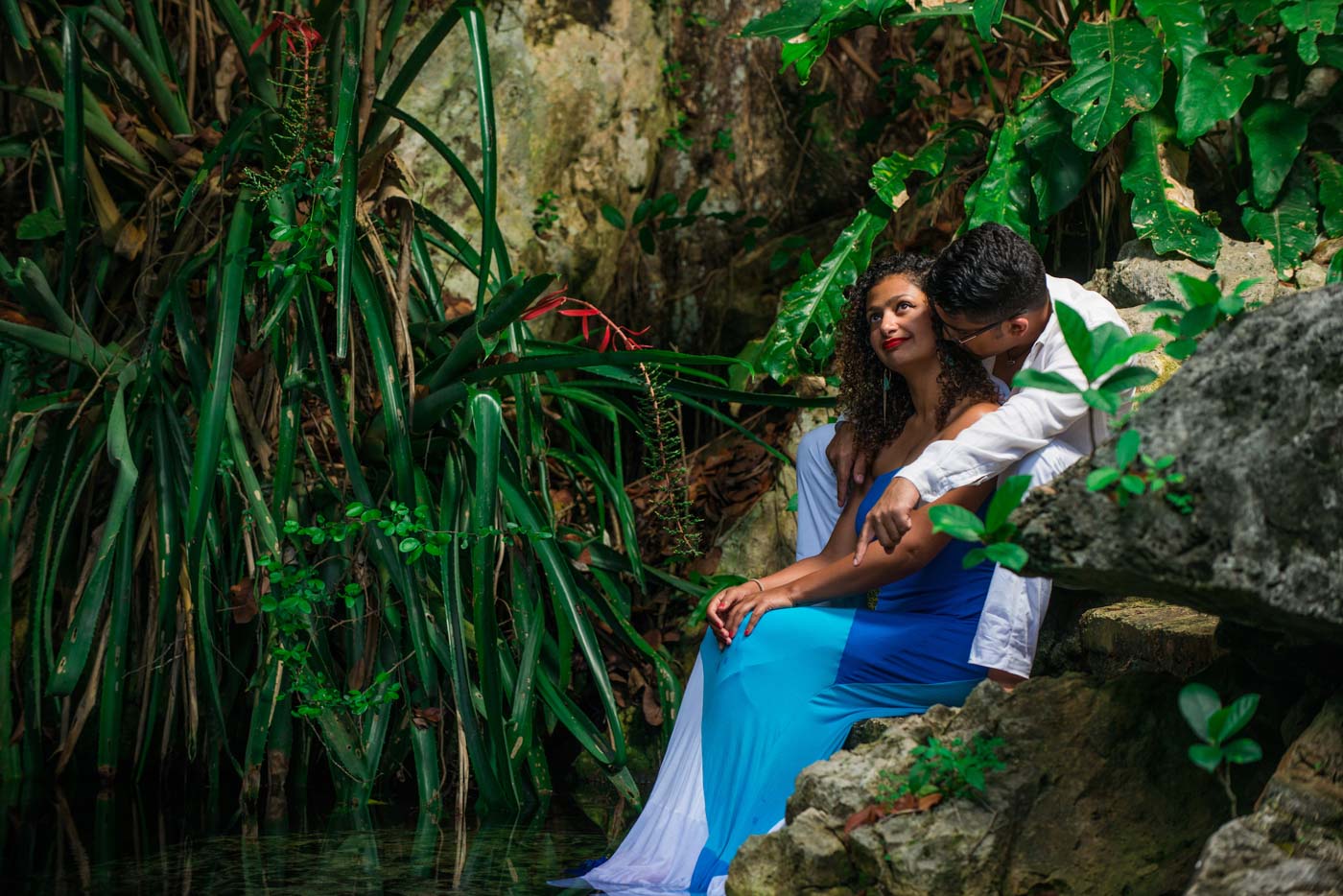 ---