Underwater Trash The Dress Photos – Drew and Jill
This time we have had the pleasure of meeting Jill and Drew, an amazing couple from Indianapolis, who really enjoyed every moment of the shooting and was extremely easy to work with.
As you can imagine, May is already among the hottest months of the year, also in this part of Mexico. Therefore, we love to start shooting very early in the morning when the temperature is not as high; however, the humidity can still be as high as 90%, even at 08:00 am.
At that time is when the first part of our shooting normally begins and what we achieve are wonderful images of a beautiful and happy couple in the lush vegetation of cenotes.
You can imagine how refreshing the "wet" – and the longest – part of the shooting can be. After a few minutes for setting up the underwater equipment, we give a short briefing, then we can finally have a reinvigorating jump into the fresh (but certainly not cold) water of the cenote.
We always start with some solo bride images. They won't probably be the best images of the day but the aim is having her get acquainted to pose underwater with her wedding dress, which is certainly not the most comfortable swimsuit! However, after a few minutes of testing, we involve the groom, too, and the both start enjoying what they are doing. Jill and Drew were certainly not an exception.
Few days after receiving their images, Jill wrote this nice review …
The trash the dress photo shoot was an unbelievable experience!! Our photos were absolutely stunning! The photos looked like they came right out of a storybook. I can't praise Sebi and his team enough. They went above and beyond to make sure we had the time of our life creating these beautiful pictures. We were so impressed with how passionate and professional they were about their work. They truly love what they do and the pictures speak for themselves ?? This was truly a once in a lifetime experience and we can't thank Sebi enough!
Thanks Jill, thanks Drew
We wish you a lifetime of love and happiness
Underwater Trash The Dress Photos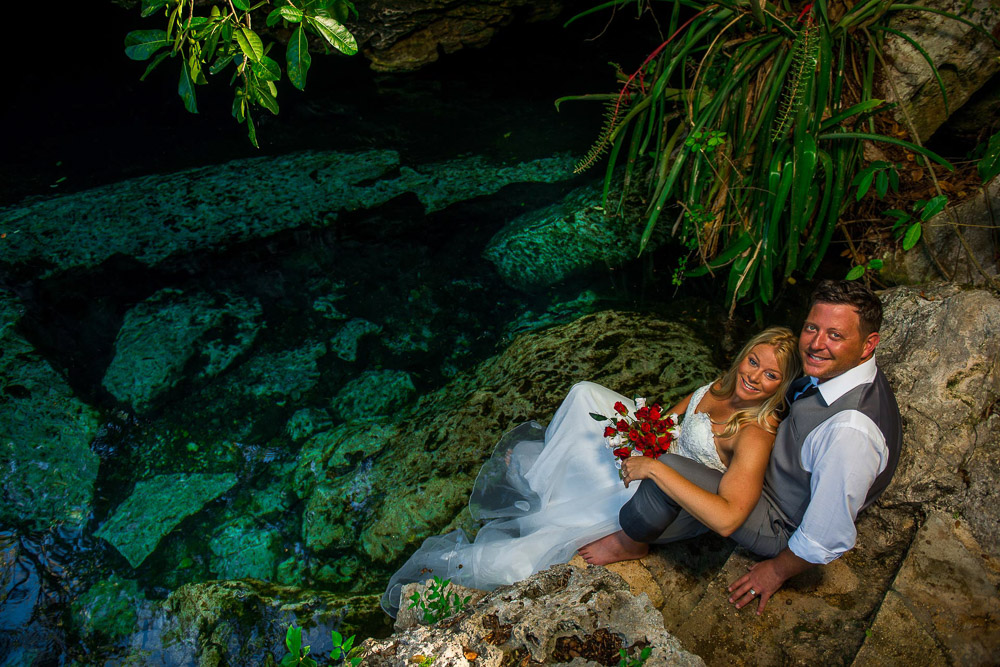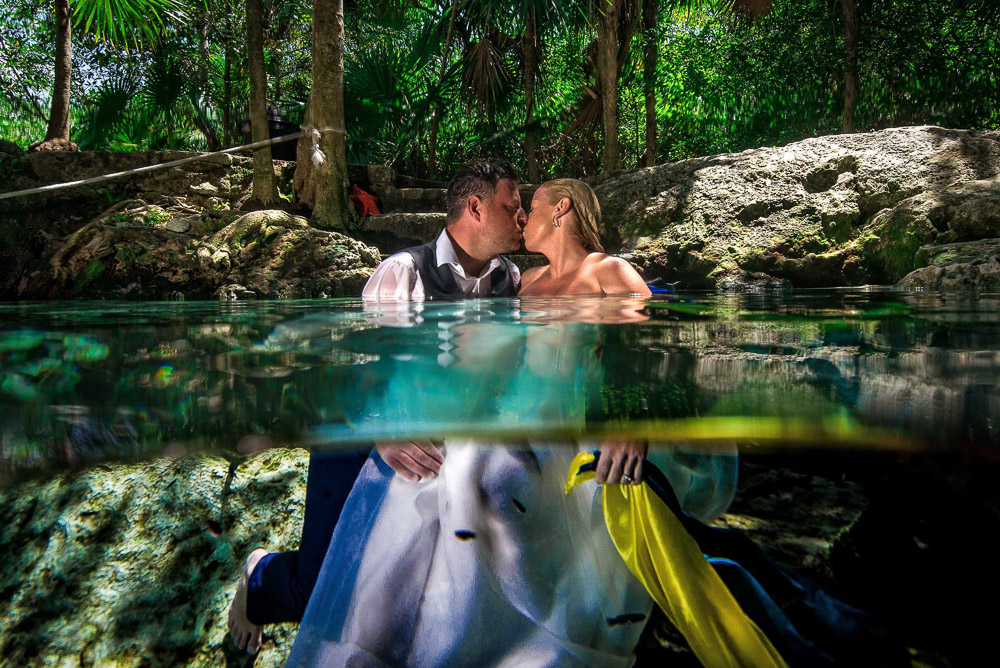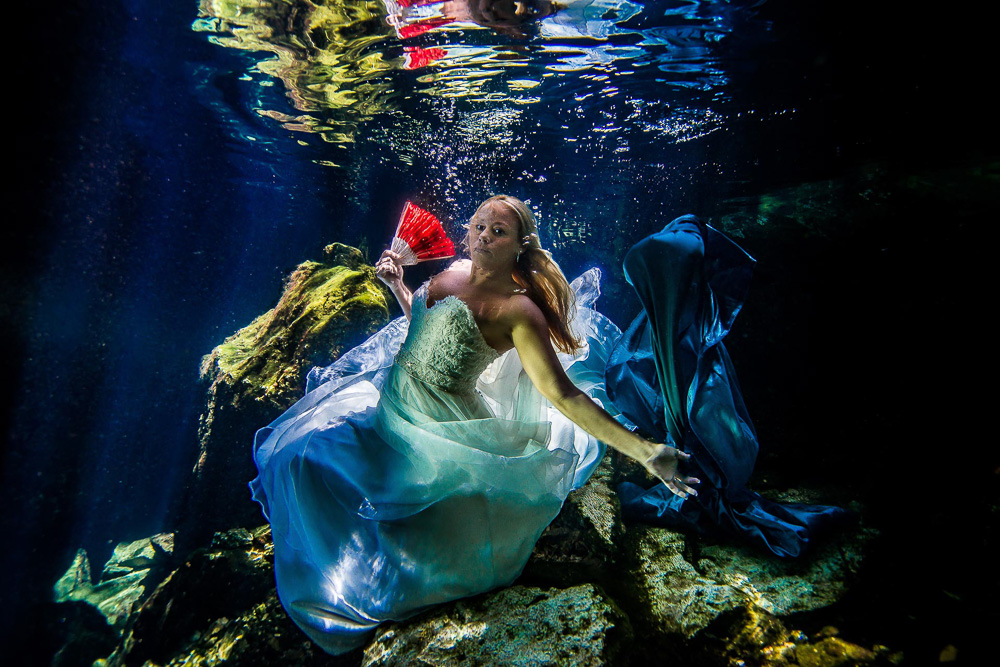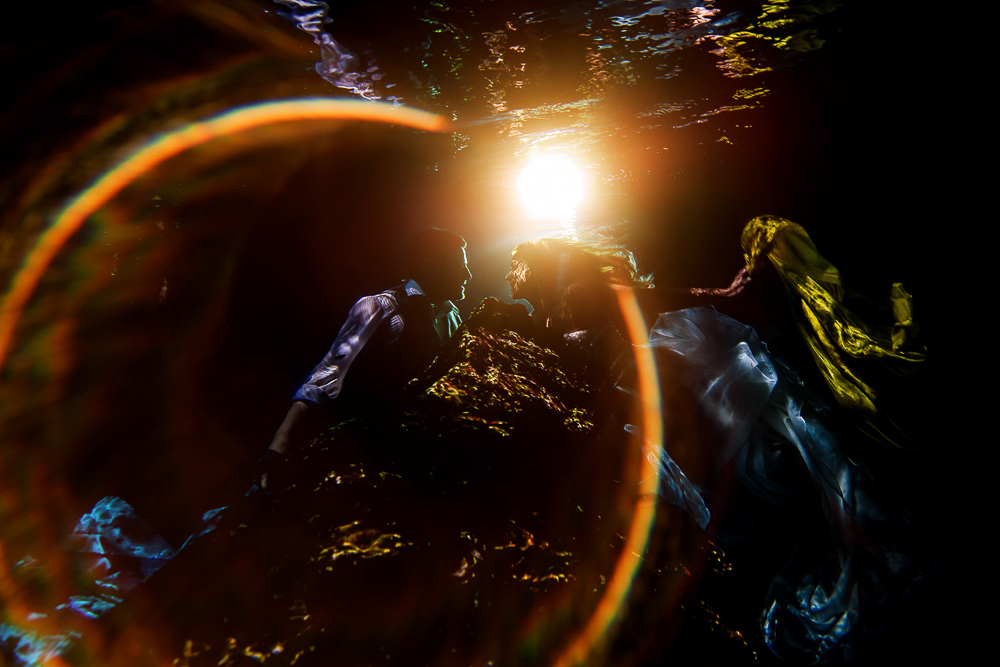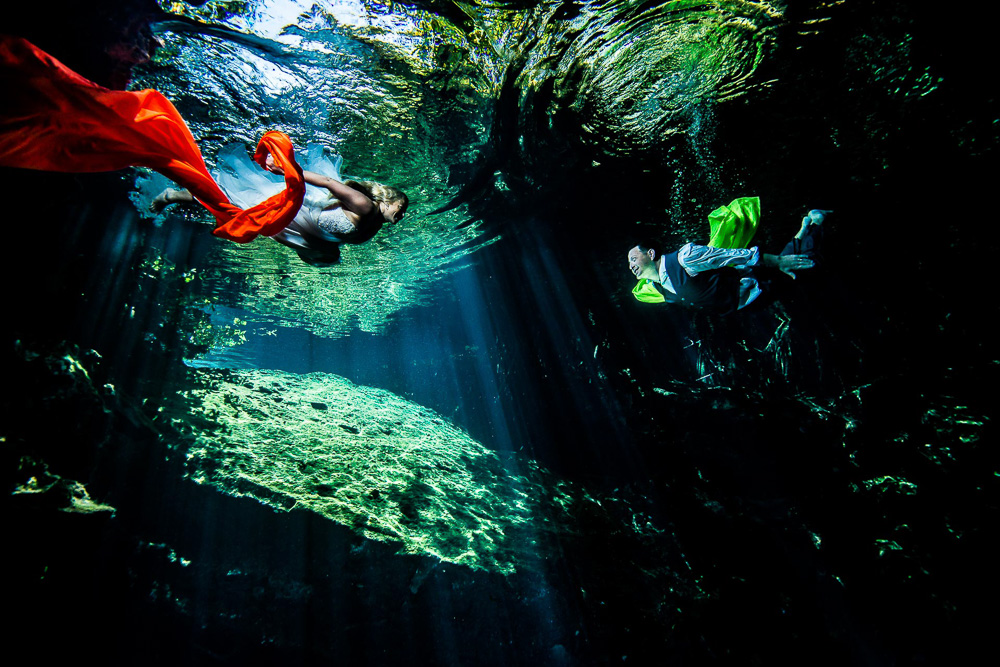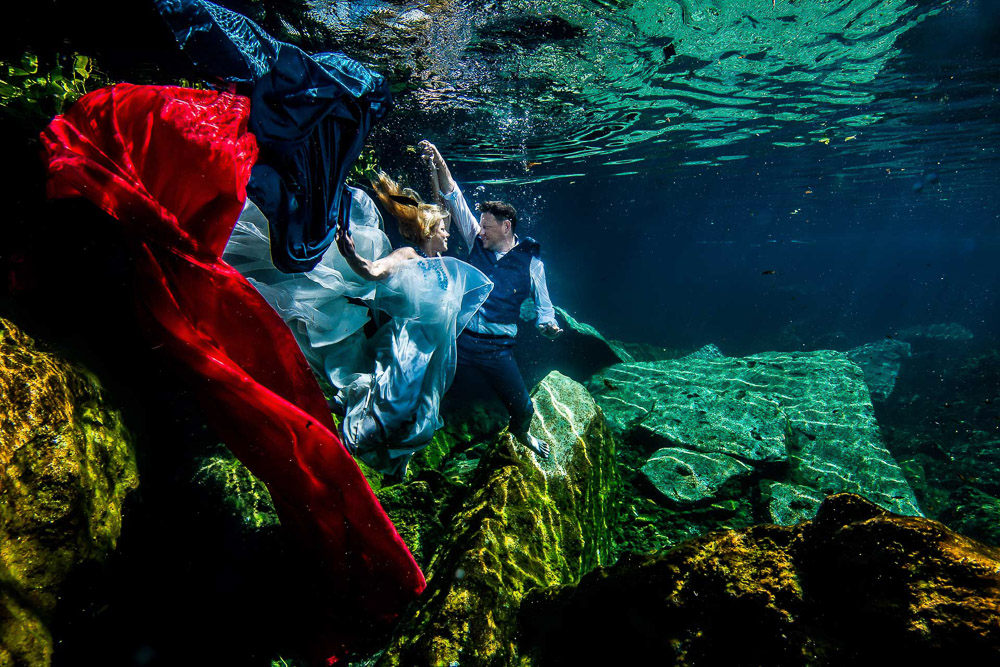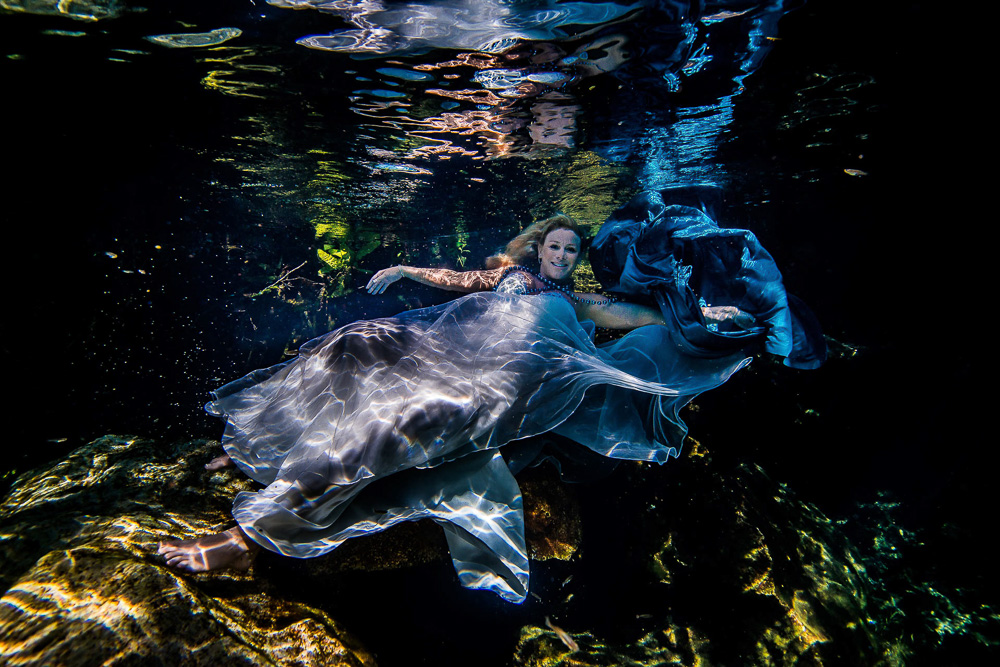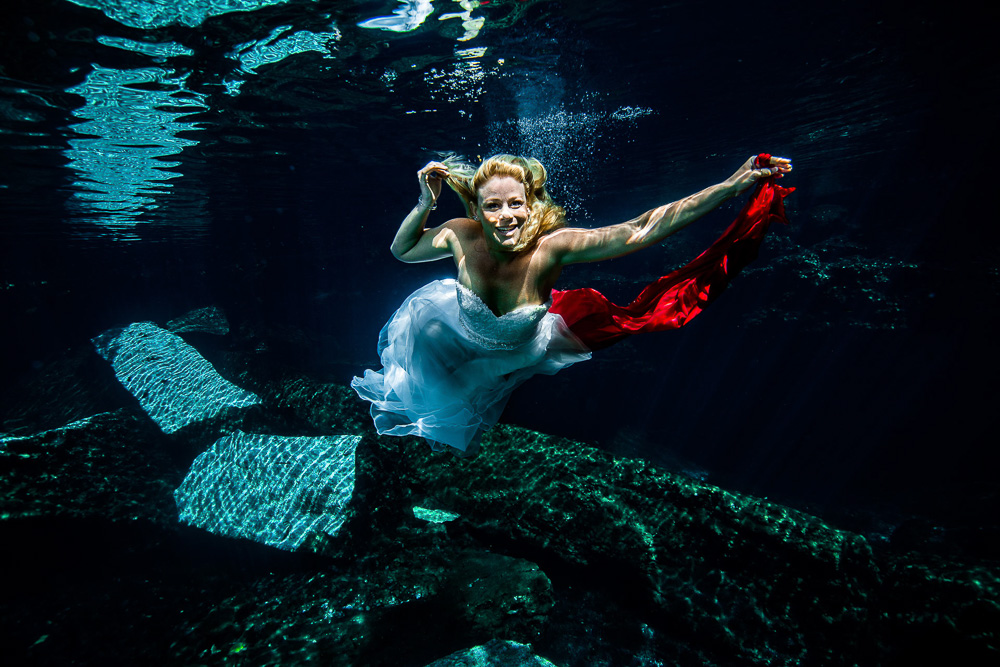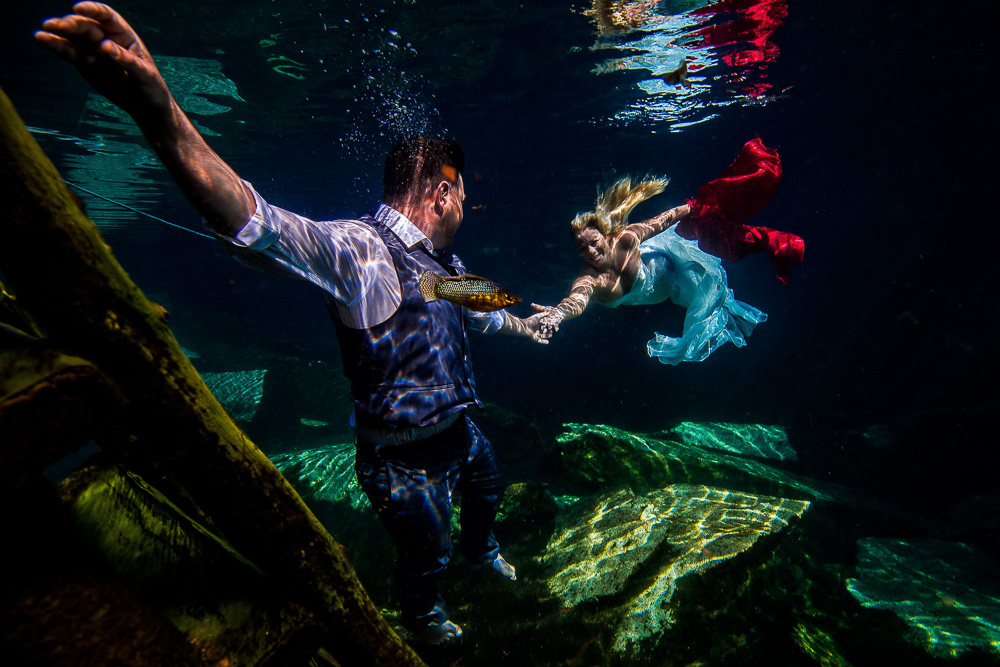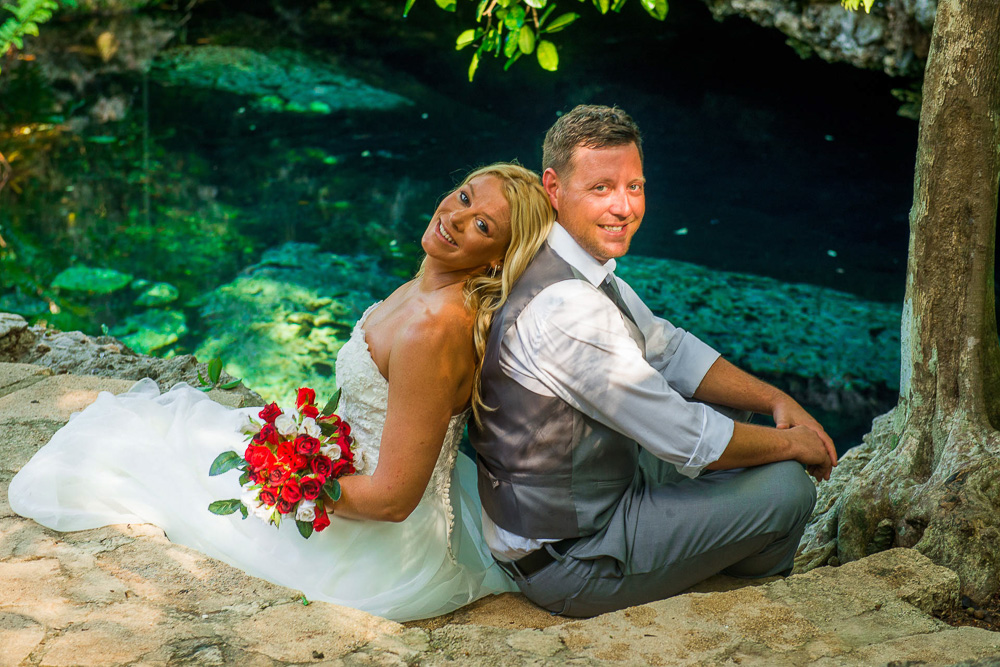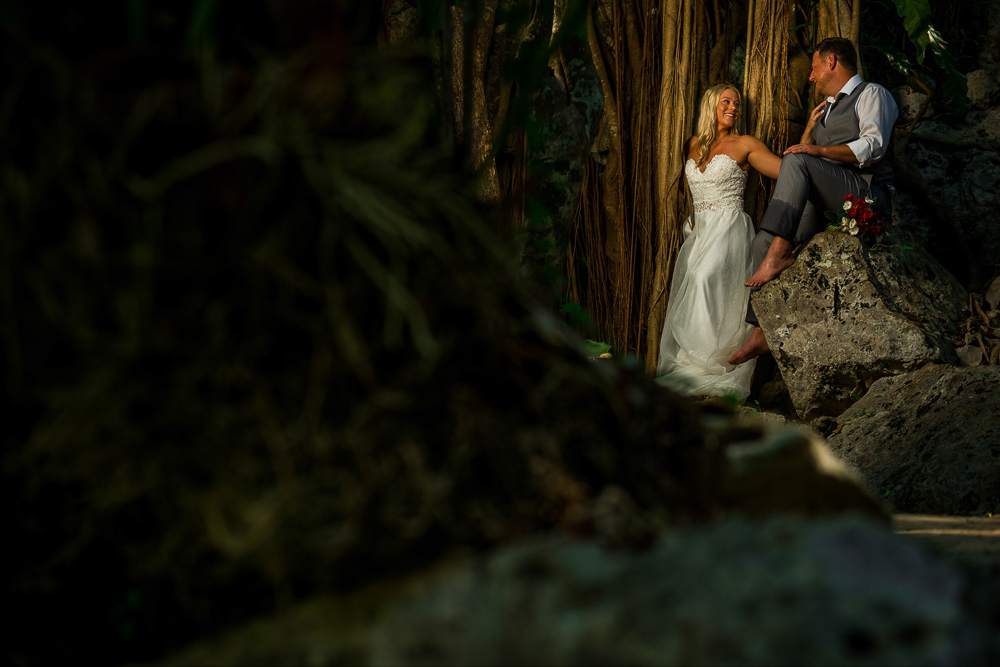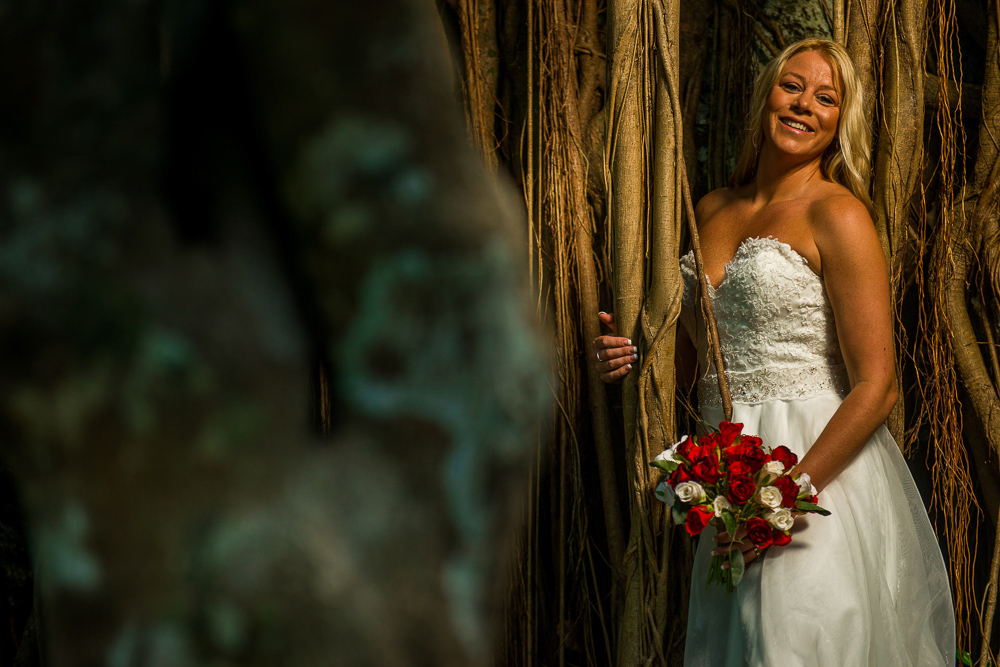 ---