Xenote Underwater Trash The Dress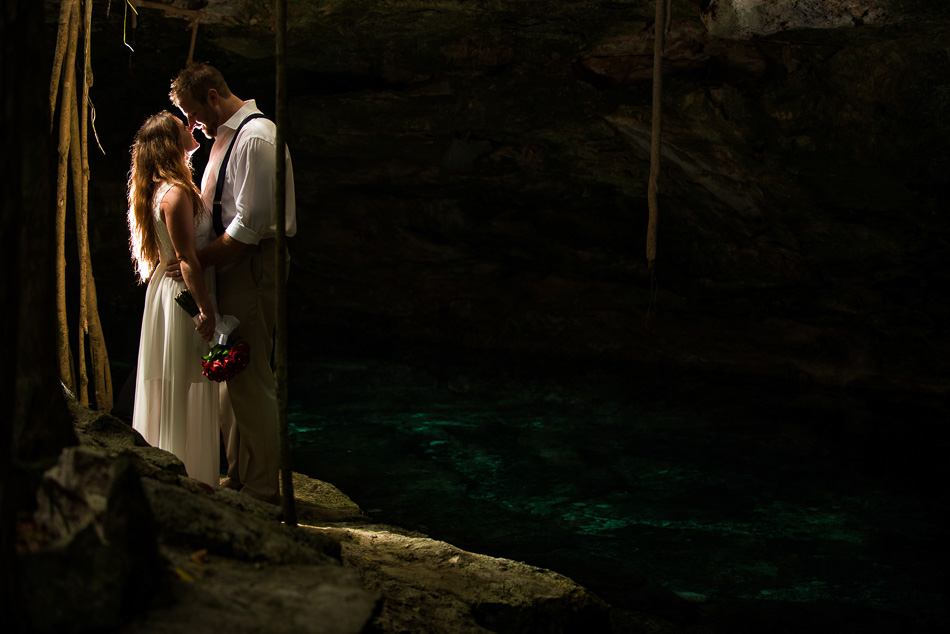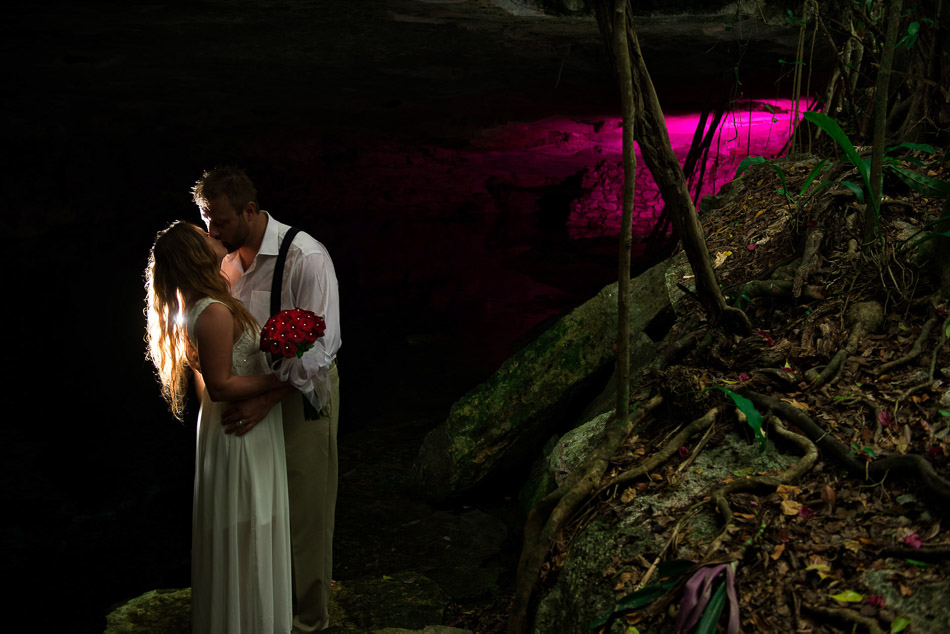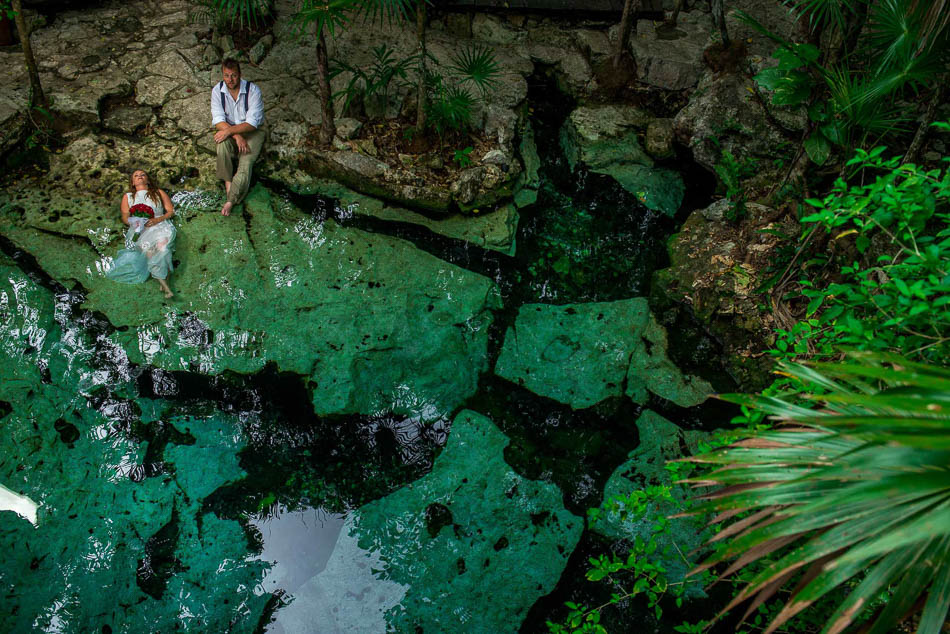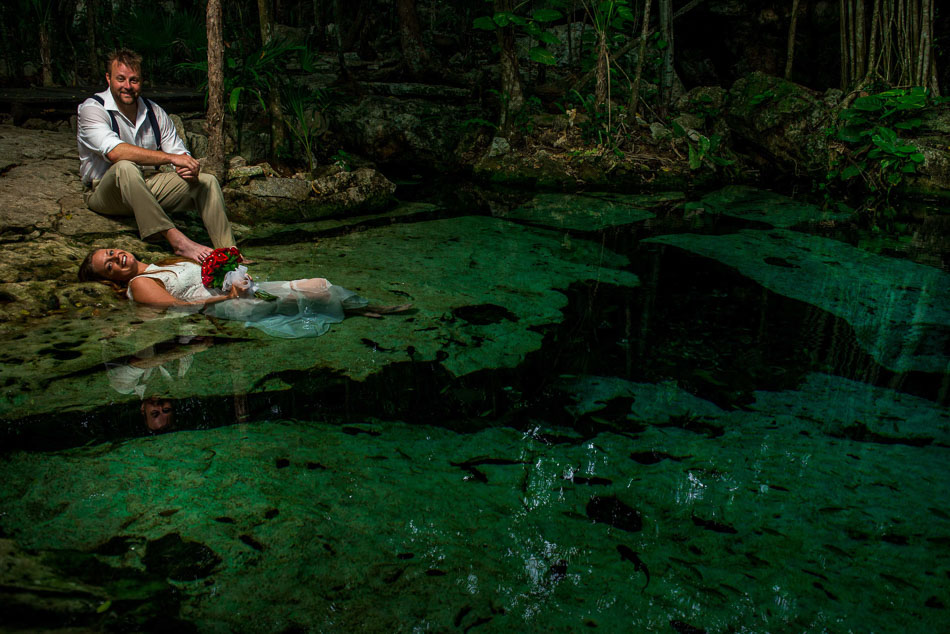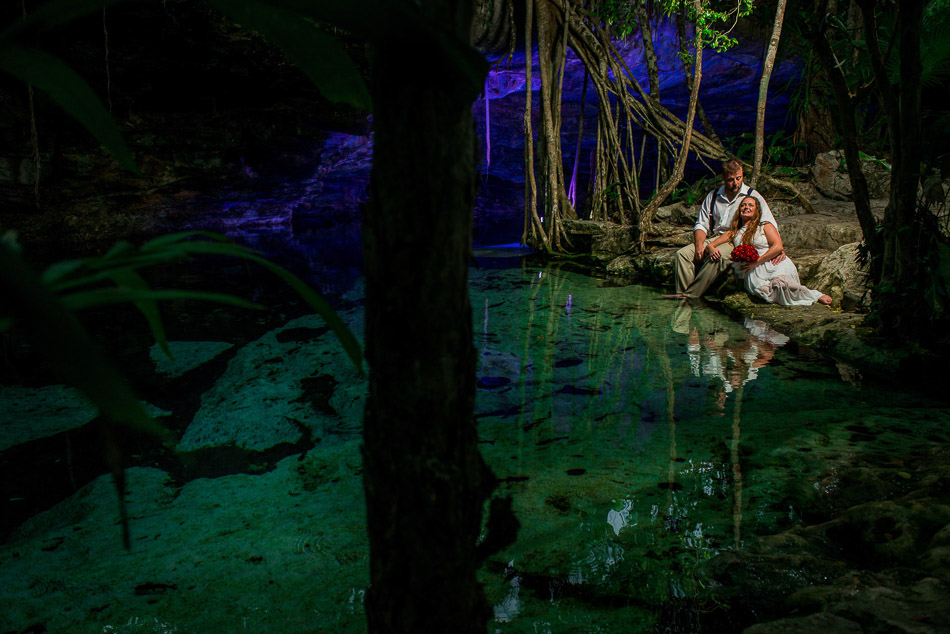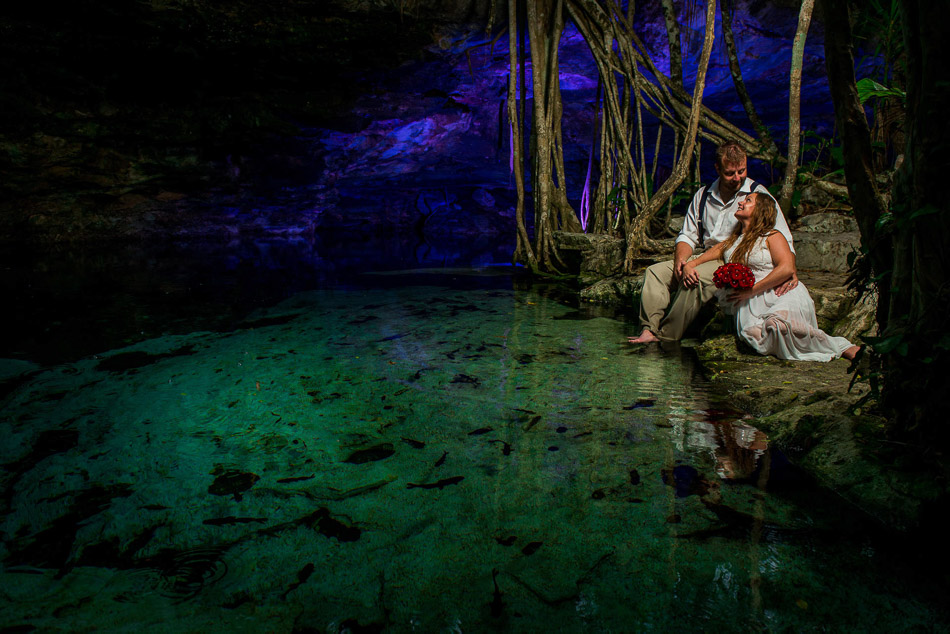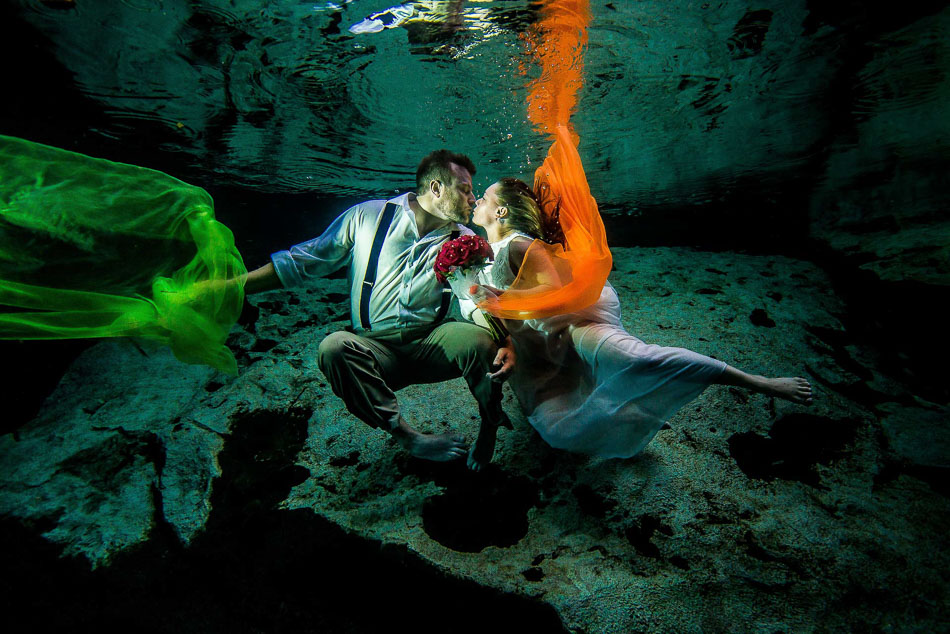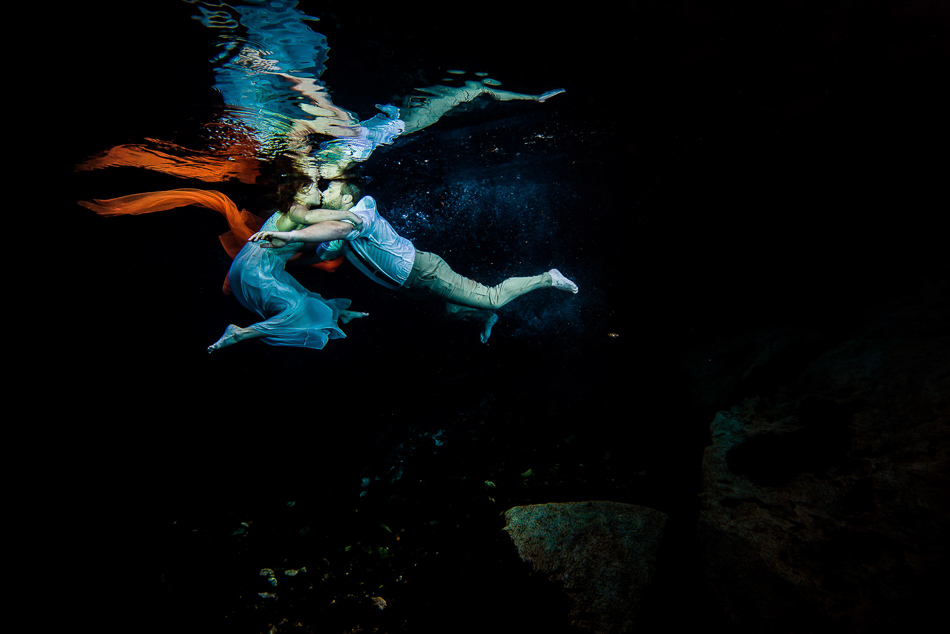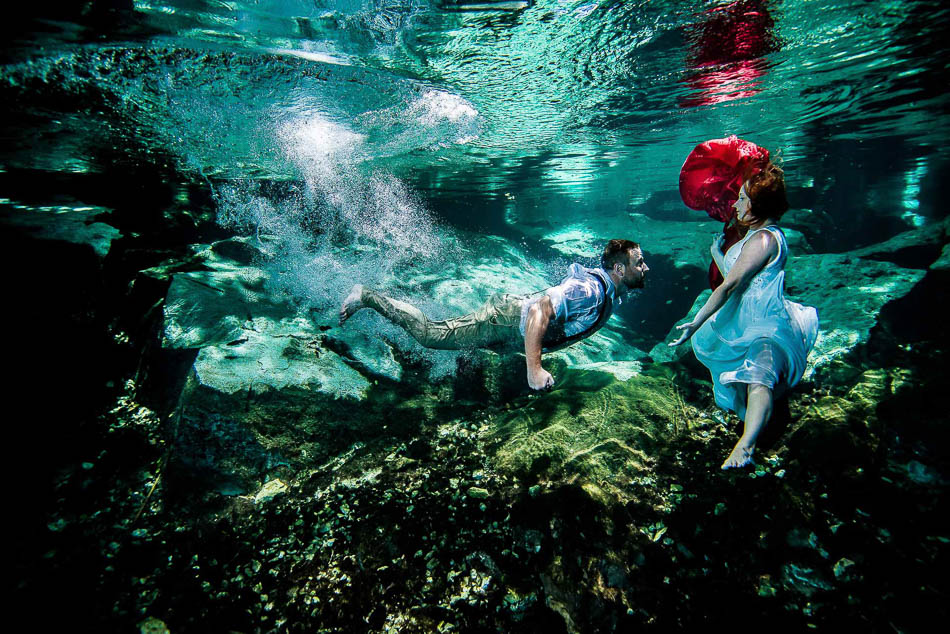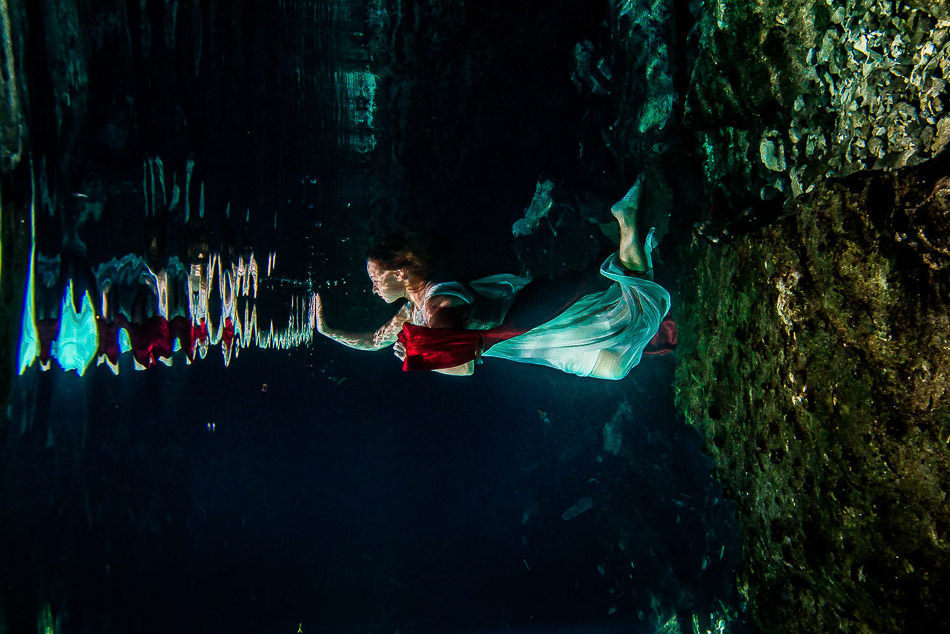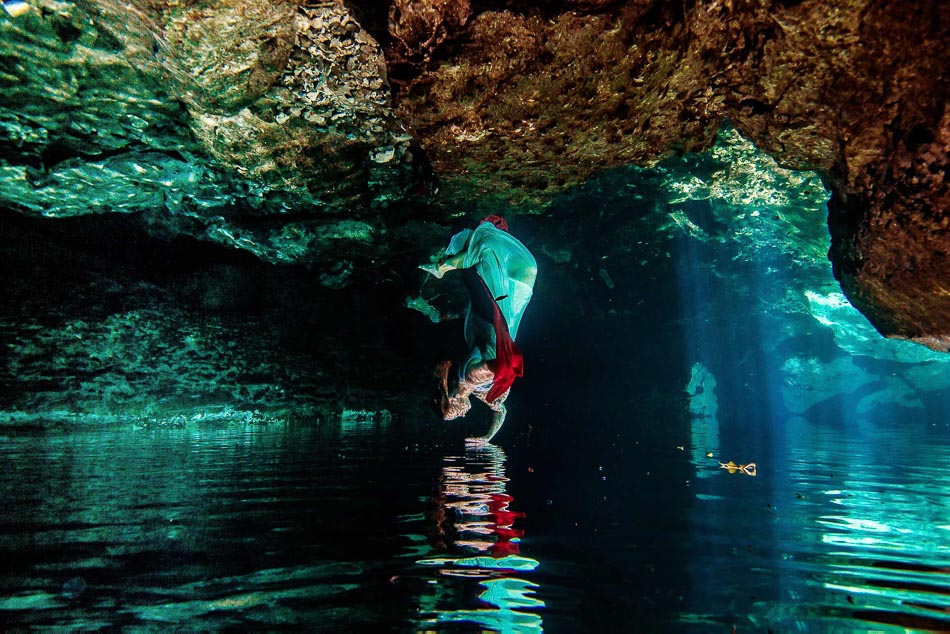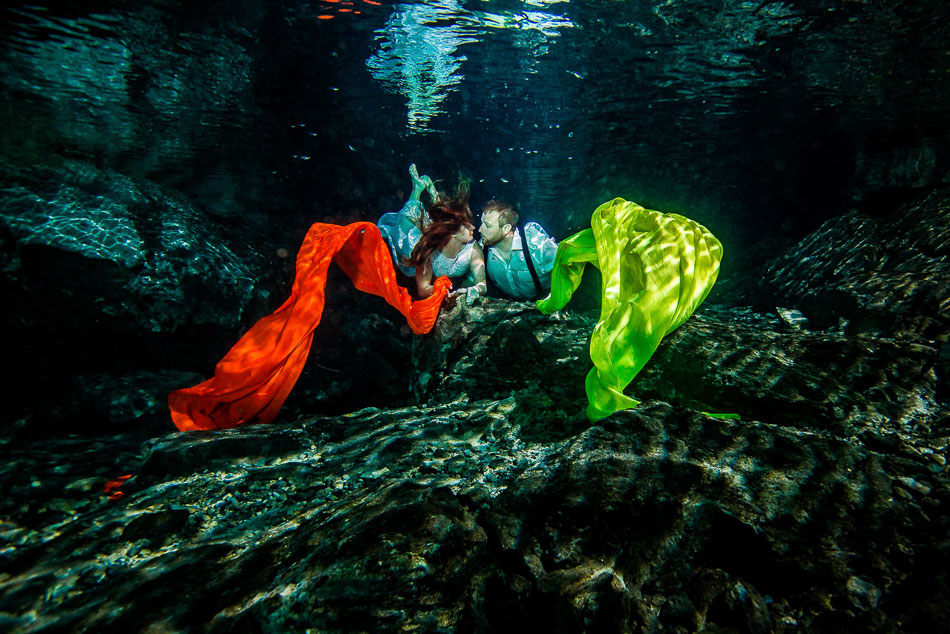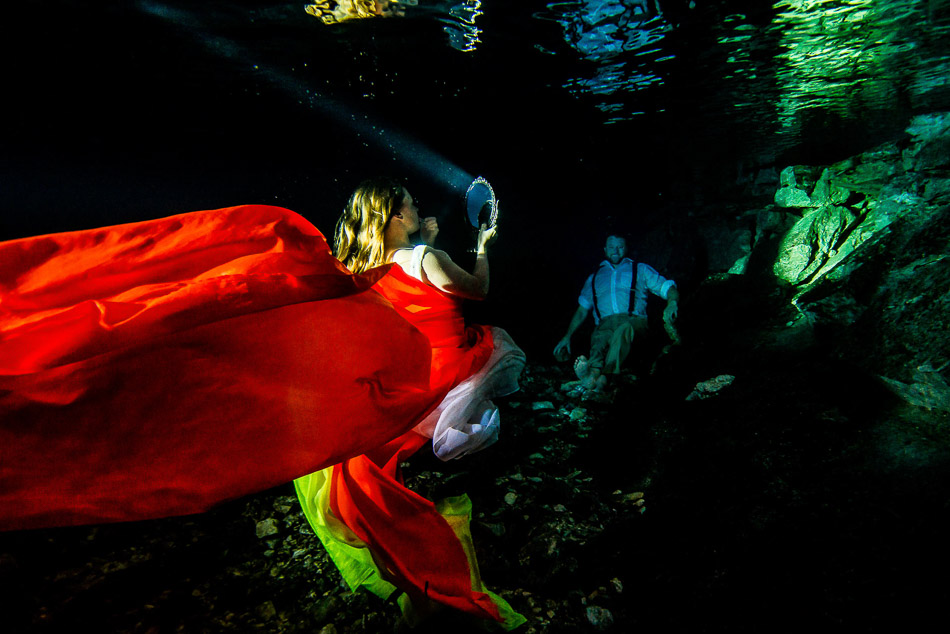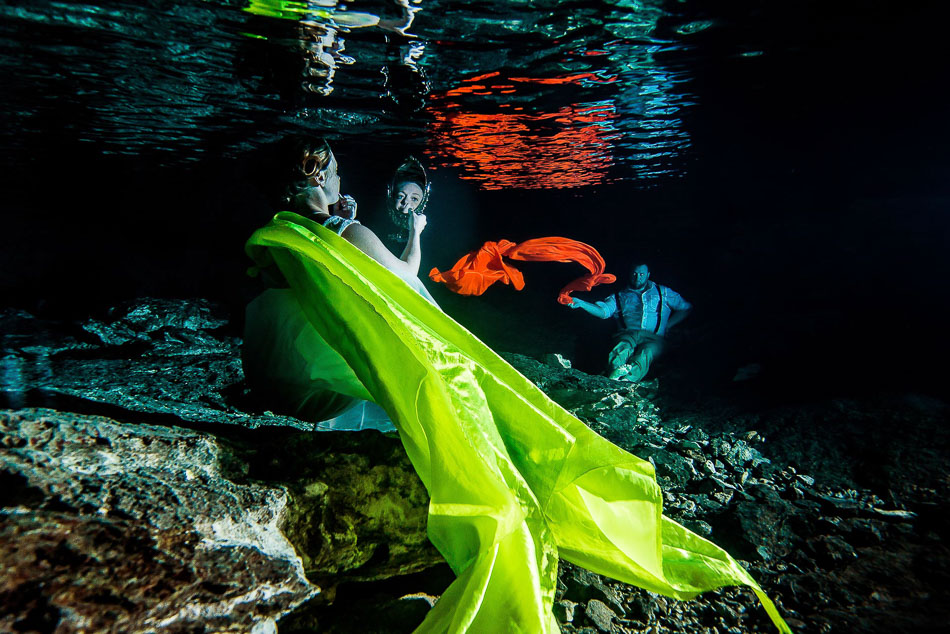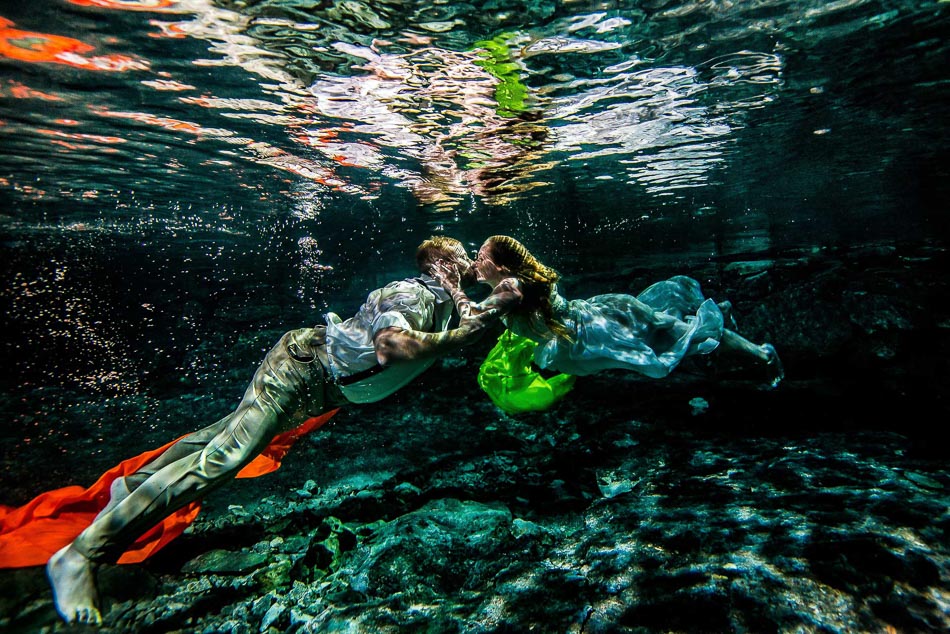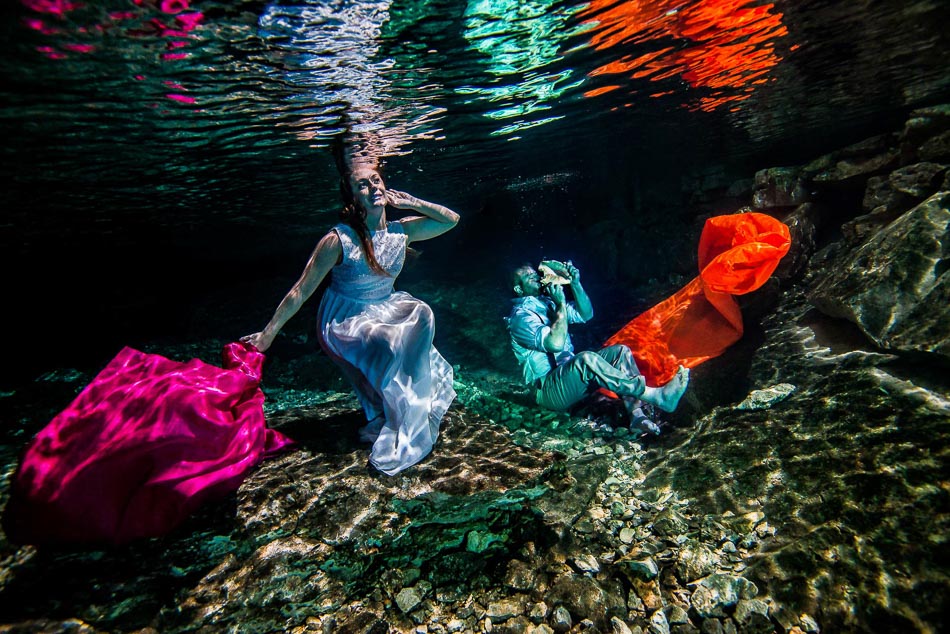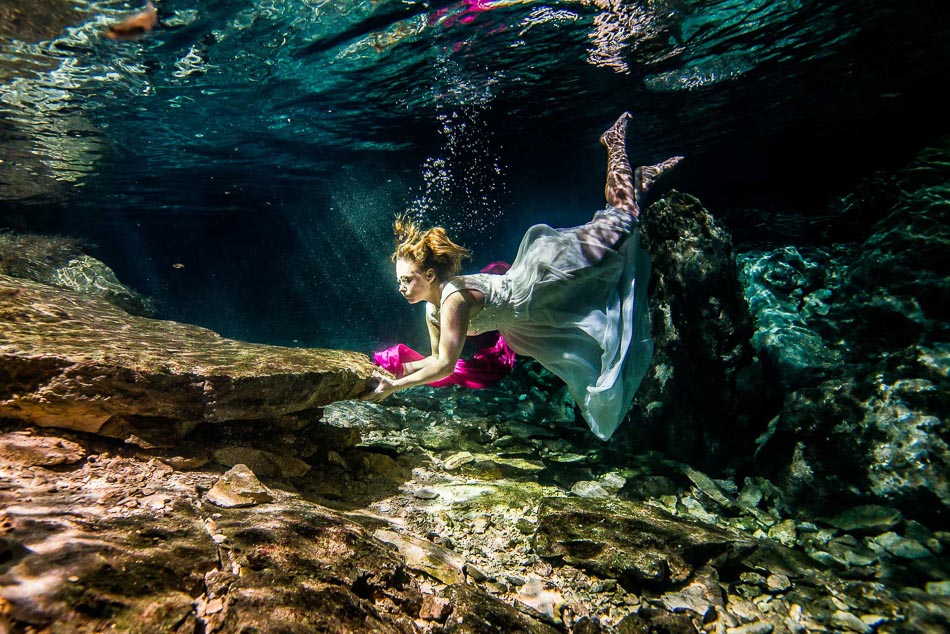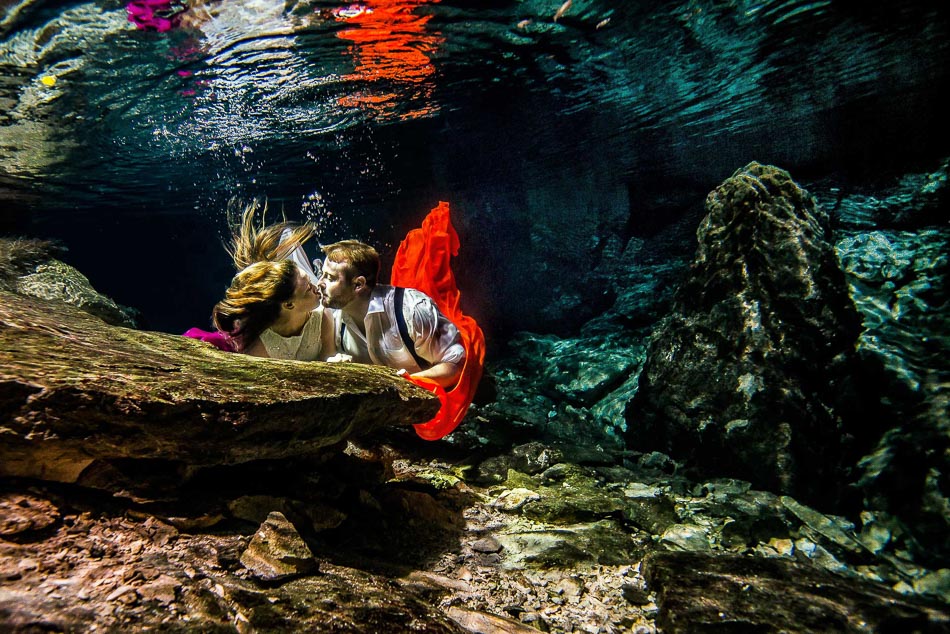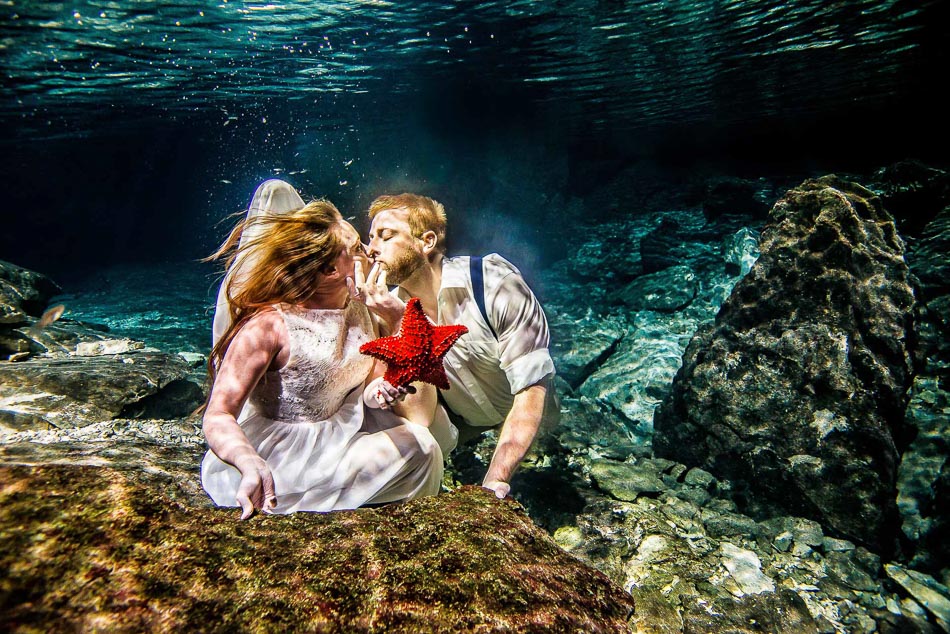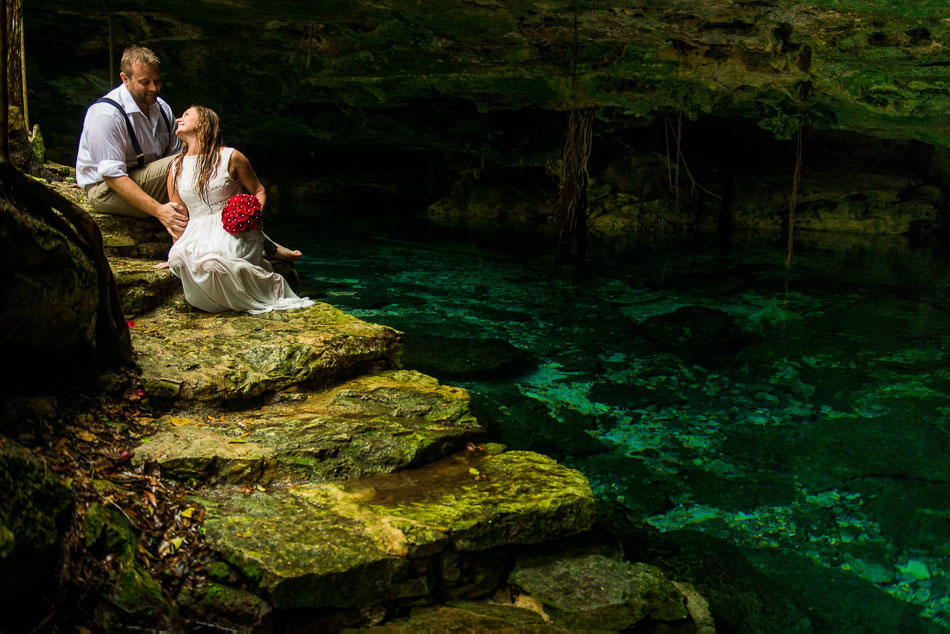 Danyl and Zach – Nice newlyweds from Utah. They joined us a couple of days after their wedding at the Grand Princess  Riviera of Playa del Carmen.
"Because he's a fish ! " answered Danyl referring to Zach, as if it were an obvious thing. On the way to the cenote, we had just asked her how they had decided to join an underwater photo shoot. And her answer might have suggested a way to achieve a dream Zach once had, but not hers.
It wasn't so.  As soon as they jumped into the water, I saw two fish in front of me. They were both at such ease in the water and the way they interacted was a proof of love, tenderness and harmony.
Being witness to their love made me feel lucky.
Clouds came floating over the cenote, they carried rain and ushered a storm.
Nature surrounded us!
….
Few weeks later, after receiving the images, Amanda dropped a nice review on our Weddingwire page.  We really appreciated it.
We absolutely loved our experience with Sebi and his team! Sebi was great to work with, and very easy going. His wife is incredibly kind and thoughtful, putting us at ease. The combination of them makes for a wonderful session. Sebi is an artistic photographer with an eye for image. We were so impressed with how our photos turned out and will cherish them forever. They've caught so much attention from our loved ones as well and they are some of our favorite photos capturing such a magical moment. Thank you to Sebi and his team! We would highly recommend them to anyone looking for a spectacular experience that is a little difference from your 'traditional' photos.
Xenote Underwater Trash The Dress – Danyl and Zach
---